Hey y'all! Seriously, where does the time go?
When I was in high school, time was the slowest ever! I remember sitting in my last class of the day, continuously looking at the clock, thinking, is it 3:25 pm yet! Yep, that is when the bell would ring, and you were FREE! WOO HOO! Oh and by the way, I never did well in my last classes. I was more focused on the ringing of the bell! HA!
Now, 3:25 pm means my baby is waking up from nap and my 'free' time is o.v.e.r.!!
Mason is wearing underwear and a coat and he says, "I'm ready to go outside to play". Umm... no, you're not! HA!
Well, another month in 2013 is gone. Yep! It's 7 days in to February and honestly, I don't know what in the world I have been doing for those days. Let's see.
I have a little Spring Fever! I ordered Antibacterial soaps from Bath & Body Works, and room sprays. After I placed my order, I realized I chose all Spring scents. And, isn't this box the cutest ever! It made me smile opening the ugly brown box and then seeing blue and white plaid on the inside. Ok. I know. It's the little things, but hey kudos to Bath & Body Works! And, also, let me tell you, the room sprays are the best. I keep them in the bathroom and they work wonderful. One of them will last close to a year. They are concentrated to you only need one little squirt and you are smelling honeysuckle for hours.
On to The Bachelor. Yes I watch it and yes I love it! Sorry. I know it's drama, but I like Sean (I liked him on Emily's season too). I think he's real and genuine and let's face it, easy on the eyes! Sorry babe! I really do hope the best for him.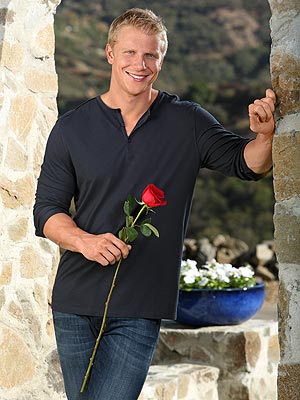 I had not watched the Bachelor or Bachelorette in years until last year when I watched Emily's season and honestly I thought she was just ok. There always seemed to be something about her I didn't like, but I did liked Sean.
So anyway, what I wanted to tell you, is if you do watch, you have to read this blog. Oh. My. Goodness! This girl is so funny and to me, she is on the money with her recaps. I will confess I have read the spoilers. I couldn't help it. I had to know if crazy Tierra made it to the end. Seriously, Sean. What are you thinking!? She's Got To Go!! I won't say another word.
Tomorrow our SUYL topic is DIY! One of my favs. I'll share what I've done and what I plan to do. I'll also share some of my recent pins.
Until then... Y'all get on out there and make it a good day!